Jesus said, "Let the little children come to me..."
The Springs Kids children's ministry partners with parents to ensure that their kids are
Growing Up in Jesus, by teaching children about Jesus and His love for them. (John 15)
We do this by providing Sunday School, Vacation Bible School, and other family events.

Springs Kids Sunday School is a place of connection for all children age 2 through 5th grade.
Children learn Biblical truths, hide Scripture in their hearts, and find authentic relationships
with their teachers and other Springs' Kids volunteers.

As we nurture the faith of the next generation, our hope is that the children develop:

A heart of service and compassion out of their deepening love for the Lord.
Through intentional teaching and service opportunities, we help the children discover,
develop, and use their gifts to bless others and build the Kingdom.

A deeper engagement in worship. Through invitation and inclusion, Springs Kids learn that they are an important part of worship at Living Springs. Regular engagement in worship provides children with an opportunity for the practice to become a choice, which can stir authentic & contagious love for God.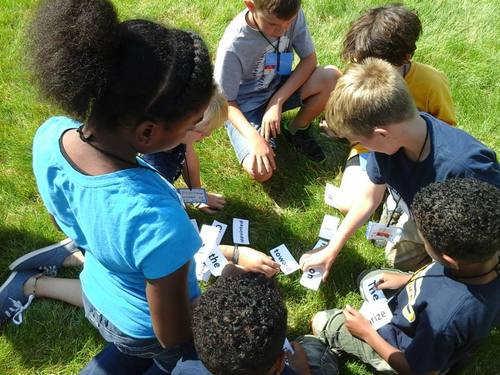 All children ages 2-5th grade are invited to join in Sunday mornings. Check in at the Welcome Center!
A special class for just 2-5 year old students.
Because of Covid-19, our Sunday School classes are currently suspended and we do not have a reopening date scheduled at this time.

We are offering Jumpstarts -brief Bible lessons- on Monday nights to children in preschool through 5th grade.
These are done in very small groups, through appointment only. For safety information on Jumpstarts,
including how you can sign up, please contact our Director of Children's Ministries, Cristin Verver.
This Week's sunday school videos
You can have a meaningful and fun Sunday School experience right at home with our video links! Links can be accessed through the Living Springs App or by contacting our Director of Children's Ministries, Cristin Verver.

We are happy to use Orange curriculum as a tool for teaching children. We agree with Orange's belief that two combined influences make a greater impact than just two individual influences. Therefore, Springs Kids Children's Ministry partners with parents as we seek to raise children who are growing up in Jesus.
For more information about children's ministries and how to get involved.